Feature
DOMINATE THE GAME WITH COMFORT

The ergonomic shape of the THERON allows precise fingertip grips or comfortable palm grips to keep you comfortable while you focus on the game at hand.
Tt eSPORTS PLUS+ PC Software Support
Tt eSPORTS Plus+ is a software made for the Tt eSPORTS SMART SERIES that offers a user-friendly UI to record and display gaming performance. It records gamers' performance statistics to the Tt eSPORTS PLUS+ application, breaking them down by distance, clicks, actions per minute, and lift-off. In addition, the Tt eSPORTS PLUS+ COMMUNITY & Data Management Platform further analyzes your stats, compares your usage with pro players and enables you to challenge your friends to mouse usage competitions. The Tt eSPORTS PLUS+ application is currently available for download on PC device.
CUSTOMIZATION TO THE MAX

Customize the THERON with 7 separate color options, a weight-in system for weight configuration, and up to 40 customizable macro key settings via the THERON software.
DURABILITY AND STYLE TO MATCH

Sturdy construction and OMRON switches make this mouse the best of your desktop. With a life cycle of 50 million clicks and a braided cable, the THERON mouse plans to compete as long as you do
SENSITIVITY THE WAY YOU WANT IT

Adjust your sensitivity on-the-fly with conveniently-located DPI buttons and a DPI indicator on the top of the mouse.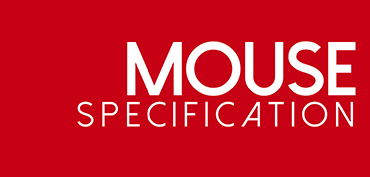 | | |
| --- | --- |
| COLOR | BLACK |
| DPI | 5600 |
| SENSOR TYPE | LASER |
| NO. OF BUTTONS | 8 |
| GAME GENRE | RTS |
| MEMORY SIZE | 128KB |
| NO. OF MACRO KEYS | 40 |
| NO. OF GAME PROFILES | 5 |
| PULSE LIGHTING | YES |
| PAUSE-BREAK EFFECT | YES |
| COLOR OPTIONS | 7 |
| USB CABLE LENGTH | 1.8M BRAIDED |
| WEIGHT-IN DESIGN | YES |
| GRAPHICAL UI | YES |
| COATING / FINISH | INDUSTRIAL RUBBER (MATTE) |
| GOLD-PLATED USB | YES |
| DIMENSIONS | 123.65 X 73.8 X 40.2MM |